PARTNERSHIP MARKETING APPROACH
We work closely with our internal operations at Canucks Sports & Entertainment to offer some of the best, most engaging activations in the entertainment industry, with a rich history of elevating our partners' brands through these activations. Our fans are a diverse group of individuals, yet we know them better than anyone. They are the spirit of The West, sharing a common passion for sport and entertainment that we know how to tap into.
Our approach to partnership has allowed us to build a diverse portfolio of partners ranging from global corporations to local family-owned businesses.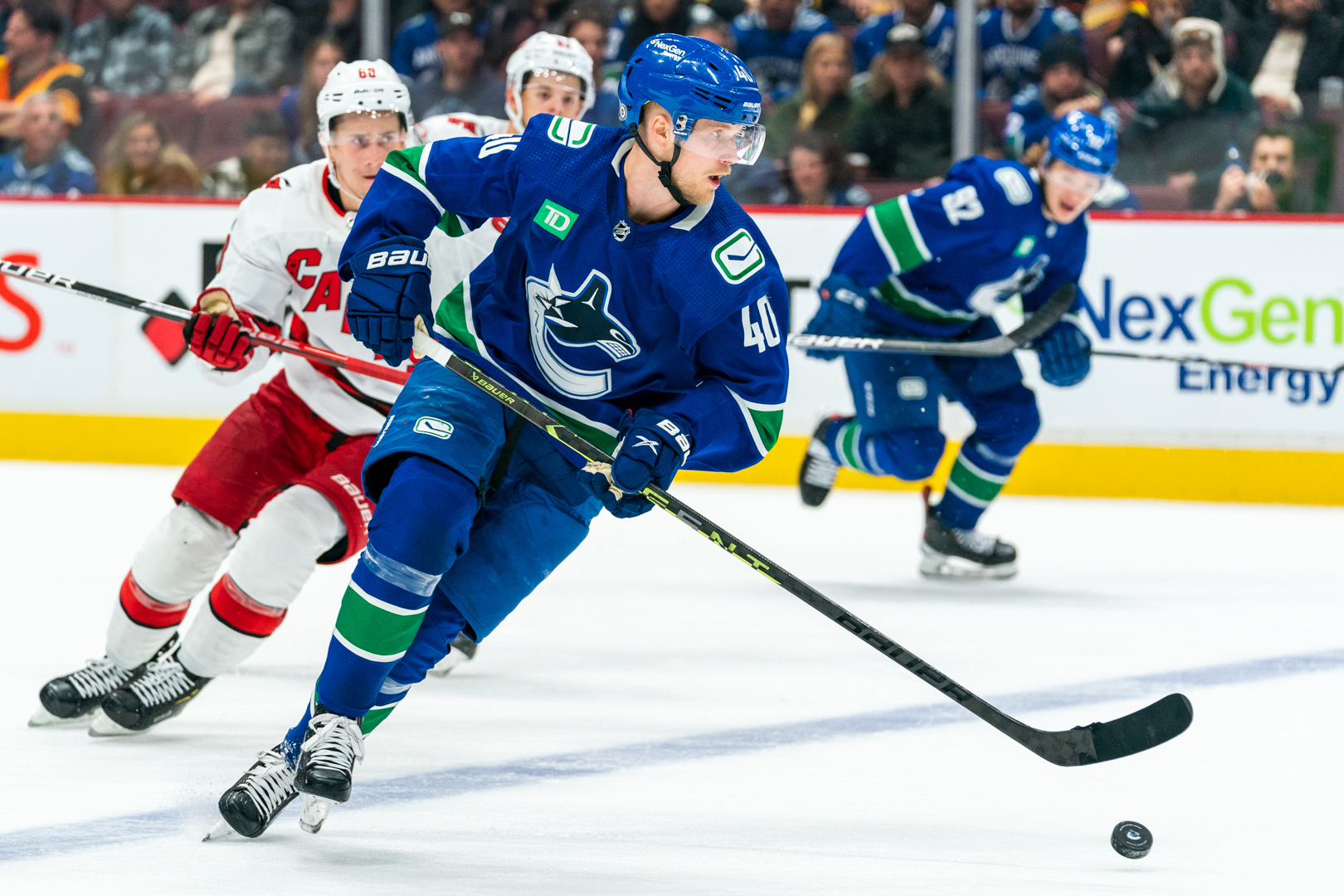 LISTEN & LEARN
Before a partnership marketing conversation begins, we gain a holistic understanding of your organization. Knowing what's working and what isn't, or where you want to be and what's stopping you from getting there, are just some of the critical pieces of information we need to truly understand your business objectives.
SET OBJECTIVES
Measurable, partner-specific objectives are the foundation of how we operate. They help us build a partnership roadmap, zero in on a key insight and, above all else, drive us to succeed. We are of the mindset that "if you don't know where you're going, any road will take you there", so we simply cannot move forward without clearly defined objectives.
IDENTIFY CONNECTION
Once we understand your organization, and objectives have been aligned to, we take this information internally and we explore how our businesses overlap. Our research and insights team uses data analysis to uncover connections between your target market and our fan base, and brainstorm sessions are used to generate ideas.
PARTNERSHIP PLAN
Now we show you what we can do for you in a formal partnership proposal. At this stage, we present educated recommendations on how you can leverage a Vancouver Canucks partnership to achieve your business goals. This is a two-way conversation; we ask for your feedback to fine-tune the plan before we go to market.
ACTIVATE & OPTIMIZE
With your unique business objectives at the forefront, our team of activation experts activation experts sets out to execute the partnership plan and evaluate success on an ongoing basis.
MEASURE
At the end of the season, we measure the overall success of the partnership marketing initiatives against the key performance indicators that were aligned to. We summarize the results for you and share recommendations for how we can build off of one season and improve for the next.
We connect brands to the largest fanbase in Western Canada. Let us show how partnership marketing can work for you.