CANUCKS SPORTS & ENTERTAINMENT ANNOUNCES MULTI-YEAR PARTNERSHIP WITH REDTAG.CA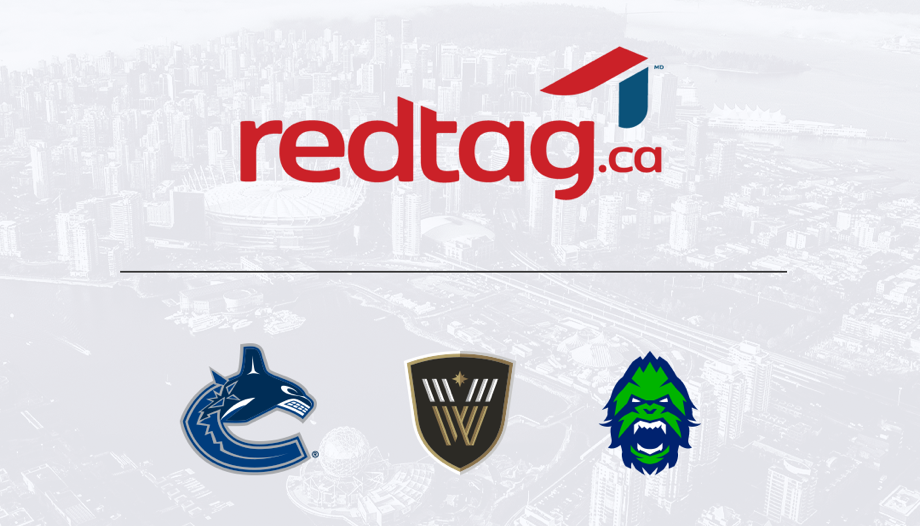 Canucks Sports and Entertainment (CSE) is excited to announce a multi-year partnership with redtag.ca. The deal extends to three premium sports properties in the Vancouver Canucks of the National Hockey League (NHL), Vancouver Warriors of the National Lacrosse League (NLL), and the Vancouver Titans Esports franchise in the Overwatch League (OWL).
This partnership will help elevate and solidify redtag.ca's standing as one of the leading full-service travel companies in Canada, specializing in customized getaways worldwide. redtag.ca aims to introduce new travel options to Vancouver sports fans by creating exciting content, holding contests for the chance to win free travel, and displaying broadcast visible assets at various events such as in the ice at Canucks games, on the jerseys and helmets of the Vancouver Warriors road kit, and on the Vancouver Titans sleeve.
"We are pleased to partner with redtag.ca across three diverse CSE properties to inform our fans of additional travel options available to them," said Terry Kalna, CRO of Canucks Sports & Entertainment. "We also look forward to redtag.ca's commitment to delivering exciting content and contests to create memorable moments for fans of the Vancouver Canucks, Warriors, and Titans."
About CSE:
Canucks Sports & Entertainment is Western Canada's sports & entertainment leader providing world class entertainment in multiple venues in British Columbia. From watching one's first NHL game to singing along with a favourite artist, Canucks Sports & Entertainment strives to create unforgettable moments that inspire, excite and unite us all. Regardless of the score, the event or the night, our goal is to provide a world class experience for you and your guests from the moment you arrive, to the end of the event.
About redtag.ca
redtag.ca is one of Canada's leading full-service travel companies designed to connect travellers to their dream getaways through the power of innovation and technology. They specialize in customized trips worldwide while finding the best deals on vacation packages, flights, cruises, hotels, car rentals, and more. redtag.ca is fully owned and operated by H.I.S.-Red Label Vacations Inc. For more information, please visit www.redtag.ca.