THEIR STORY
Rogers delivers business communications services and information technology solutions that help their customers day-to-day. The Rogers wireless network service covers 95% of Canadians, delivering the fastest internet speeds to most Canadian homes and streaming hundreds of hours of 4K tv across the country.
Rogers partners with organizations like the Canucks to deliver amazing experiences for their customers by connecting Canadians to more of their passions like sports, music & entertainment.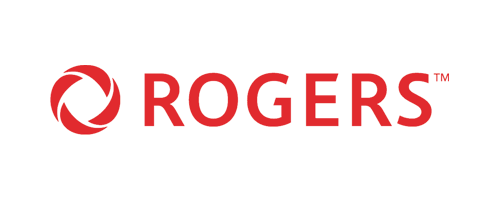 Improve overall Rogers brand likability
Communicate Rogers sports narrative of 'Helping Fans be Fans'
Increase redemptions through the GamePlus app
OUR SOLUTION
A four-phased campaign was developed to engage, retain and inspire fans to take an action
INSPIRE
A stirring, emotive, fan-facing 0:30 video that connects the Canucks "WE ARE ALL CANUCKS" and Rogers "Helping Fans Be Fans" platforms, while introducing the idea that GamePlus helps fans be fans by providing Rogers customers with access to unique, exclusive experiences. 
CREATE
Develop new, innovative arena experiences that can be made available to fans through Rogers GamePlus. Developed for the 2017.18 season was the Rogers Fan Access Zone, and used warm-up pucks branded with Rogers and GamePlus. 
BELIEVE
Show real fans, experiencing real Rogers GamePlus initiatives at Rogers Arena through a series of short videos released via a targeted paid social campaign. Enable fans to believe that Rogers is in fact implementing tactics to "Helping Fans Be Fans", and show them that they too can access these experiences, simply by logging into their GamePlus app. 
ACT
Include a push to the Rogers GamePlus app at the end of each short video, encouraging fans to act, increasing Rogers GamePlus awareness and redemptions and brand likeability. Target fans who had viewed the content pieces in phase 1-3 with digital media ads promoting app downloads. 
"The Canucks Partnership team came to the table with innovative, fresh thinking to meet our objectives. They over delivered on our brief and brought forward new opportunities that extend our value proposition to both customers and fans by getting them closer to the team they love. Results to date have been extremely strong."